Alloy 6061 aluminum plate sheet is the most commonly specified Aluminum for general purpose applications.  Silicon and Magnsium are the major alloying element of this heat treatable plate.  Commonly used in structural applications it has good formability, weldability, and corrosion resistance, and although it might not machine as good as 2024 and 7075, it certainly is used in many machined part applications that don't require the higher strenght levels that you get from 7075 and 2024.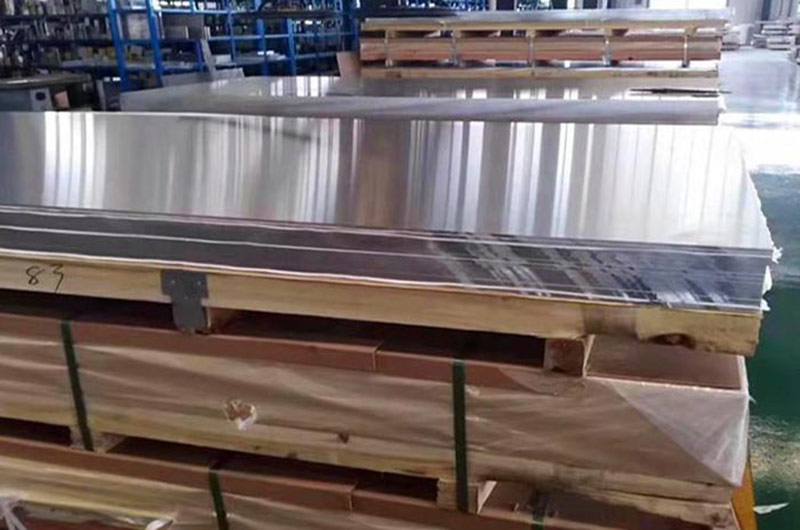 6061 aluminum plate Surface: Bright finish
6061 Aluminum Plate Sheet Product Features
1.Very good surface and polished bright surface,  Excellent flatness control to the product ;
2.Paper interleave / single side or both sides PE coated for good surface protection ;
3.Excellent anodizing quality, excellent mechnical property ;
4.Well-protected packing;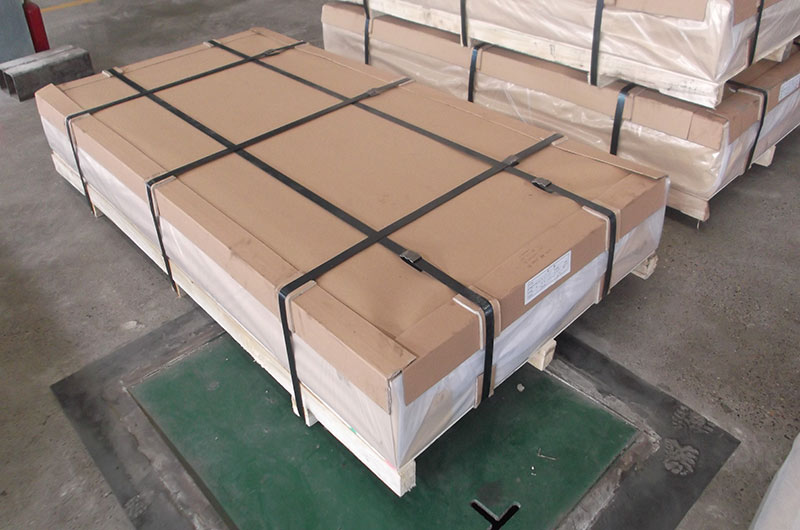 6061 aluminum plate sizes
Alloy: 6061
Temper: O, T4, T451, T42, T6,T651,T62
Stretching capacity: 300000m2, supposed width is 2000mm, then the maximum thickness is 150mm.
Thickness: 0.1mm--500mm
With: 500mm--3000mm
Length: 1000mm--12000mm
Surface: Mill finish, Bright finish, paper interleaved, one side film, both sides film.
6061 aluminum plate for sale
6061 aluminum plate 1/2"
1/4 6061 aluminum plate
3/8 6061 aluminum plate
3/4 6061 aluminum plate
6061-t4 aluminum plate
6061-t6 aluminum plate
precision ground 6061 aluminum plate
1 inch 6061 aluminum plate
6061-t651 aluminum plate
6061 aluminum plate 1/2" has very good flatness and thickness tolerance. The production process of signi aluminum 1/2" 6061 aluminum plate is strictly controlled by professional technicians, and the quality of 1/2" 6061 aluminum plate is inspected by professional quality inspection department, so there will be professional quality inspection certificate before leaving the factory, so as to ensure that the delivered products reach the high quality level.

The more advanced cold rolling mill can roll extra thin or thick foil with a thickness of 0.1mm-0.2mm. 1/4 6061 aluminum plate needs to be produced by cold rolling process. Compared with cold rolling, the aluminum plate produced by cold rolling has more accurate size, more uniform thickness, good flatness and surface gloss. At the same time, it can also ensure that 1/4 6061 aluminum plate has good microstructure and performance and high surface quality.

1/4 inch 6061 aluminum plate can be used in mobile phone shell material, mobile phone card slot, computer support, trolley case and other fields As one of the superior products of signi aluminum, we can produce 6061 aluminum plate with white or bright surface. It has uniform quenching, stable performance, small deformation after processing, excellent weldability, good cold workability and good oxidation performance.

3/8 6061 aluminum plate has many excellent properties, such as high process, good oxidation effect, small deformation after processing, uniform quenching and so on. Therefore, it has a very high voice of support in the market. The mold can use 3/8 6061 aluminum plate. In a word, users are more concerned about its price. Many in the market provide the price of 3/8 6061 aluminum plate, which can be divided into high and low prices. If you want to buy high-quality and low-cost products, it is particularly important to choose a good factory! It is learned from the market that the price of 3/8 6061 aluminum plate given by some manufacturers is very low. At this time, we must understand the nature of the manufacturer. If it is a large direct selling manufacturer, the general price should be relatively affordable. At this time, users try to choose large manufacturers

3/4 6061 aluminum plate has good plasticity, weldability, excellent corrosion resistance, high cleanliness and good shape. 6061 aluminum plate can be used in automobile, such as machine cover, roof, door, front beam, automobile bumper, automobile seat, front and rear leaf plate, backup cover, etc. At present, the use of 6061 aluminum plate in automobile is increasing year by year. The body is basically made of aluminum alloy, and the specific body sheet metal parts are made of 6061 aluminum plate.

6061 t4 aluminum plate is a state of 6061 aluminum plate. The commonly used states of 6061 aluminum plate include o, T4, T6, t651, etc. the hardness of different states is different. The hardness of O state is low and suitable for bending. 6061 t4 aluminum plate has medium strength, good corrosion resistance, weldability and good oxidation effect. 6061 aluminum plate produced by signi aluminum is 0.1-500mm thick and 100-2800mm wide.

6061-T6 aluminum plate is a very important material in engraving at present. It has excellent performance and strong stability. It is an upgraded product under the production demand of the new era. It can be flexibly applied in combination with the actual production demand of users. Today, more and more users begin to consult this 6061-T6 aluminum plate.

6061-T6 aluminum plate has good rust resistance, good processability, easy to form, no deformation after processing, easy coating, good oxidation effect, strong corrosion resistance, flat overall plate surface and high cleanliness.

Precision ground 6061 aluminum plate has good corrosion resistance, excellent formability, high formability, good processability, light and high, and can be welded.

With the development of modern economy, in order to reduce energy consumption, the automobile industry is gradually promoting automobile lightweight, among which the lightweight of automobile chassis is very important. 1 inch 6061 aluminum plate can be used in automobile lightweight

1 inch 6061 aluminum plate is also very useful in the car door, car hub and car hood outer plate to reduce the body weight. At the same time, the corrosion resistance of 6061 aluminum plate will also reduce the corrosion of rain and oil sludge on the car and prolong the service time of the car.

Signi Alloy 6061 t651 aluminum plate is produced and certified in accordance with ASTM B209 and ASME sb209. Its excellent machinability, weldability and high strength set the industry standard for versatility with wide application and end use.

Stability and consistency are an integral part of the quality of 6061 t651 aluminum plate. Signi's proprietary chemical, casting and production technologies provide excellent one-piece stability and consistency. High stability and consistency reduce warpage and movement during sawing and machining.
6061 Aluminum plate sheet Application
    Signi Aluminum's alloy 6061 Aluminum plate sheet Material strength, attractive finish and anodizing are all priorities for aluminum in electronics. Signi's 6061 alloy achieves both and is the preferred choice in the market for consumer electronics casings. It's ideal for larger electronics like notebook computers and televisions. Alternatively, when strength and mechanical performance is a priority for your product, 6061 Aluminum Plate Sheet also is a outstanding solution for handheld devices and mobile phones.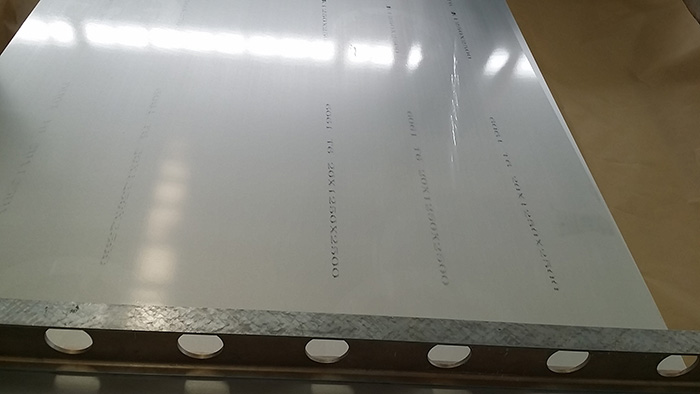 6061 alloy is preferred for electronic products
6061 aluminum Finishes and Surfaces
    Using authentic material like aluminum in electronic casings gives the consumer a sense of quality and value that they expect from their product. Signi Aluminum's 6061 alloys are available in a range of esthetically pleasing mechanical. All are available in a variety of colors, and can be applied directly to the coil so a finishing step can be eliminated from the process.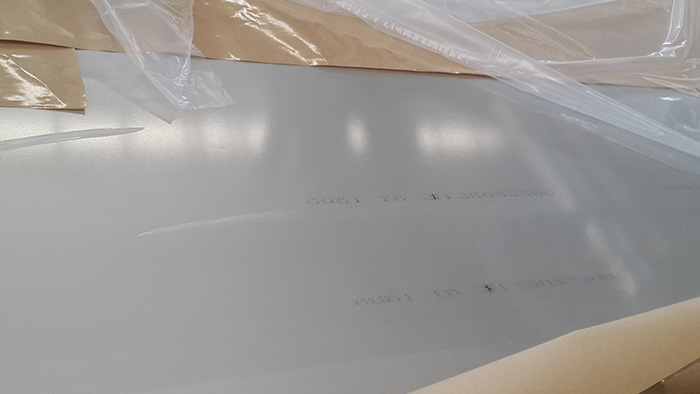 6061 t651 forging die plate with high Satin smoothness
6061 aluminum sheet Chemical Properties
Alloy
Si
Fe
Cu
Mn
Mg
Cr
Ni
Zn
Ti
Ga
V
Others
Aluminium

min.

Each
Total
6061
0.4-0.8
0.7
0.15-0.4
0.15
0.8-1.2
0.04-0.35
-
0.25
0.15
-
-
0.05
0.15
Remainder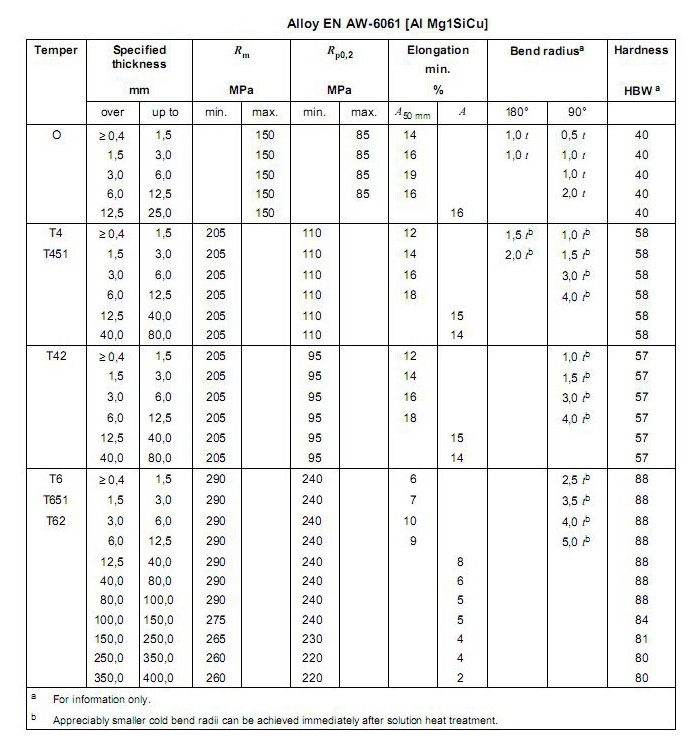 al en aw 6061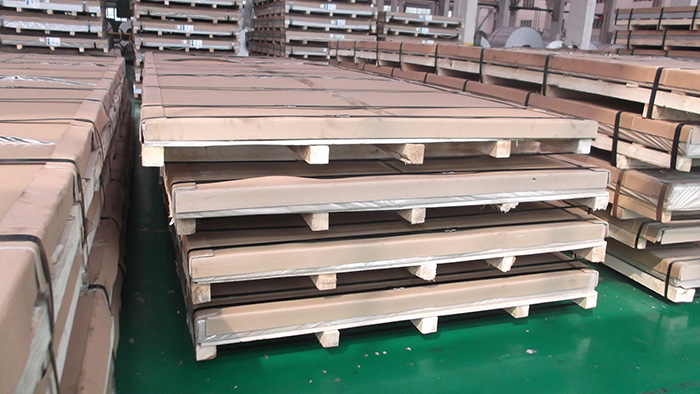 6061 aluminum plate packaging