Welcome to the official website of Signi Aluminum Aluminum Sheet! One-stop service will save you time, effort and worry. Mobile:86 17344894490
Industry Application
The company's main products involve shipbuilding, aviation, automobiles, high-speed trains, military, mold processing and other fields.
Our advantages
Signi aluminum provides customers with high-quality products and perfect after-sales service.
Adequate
inventory

Complete
specifications

Free
sample

Arbitrary
cutting

Mold
customization
About signi
Years of production experience, factory direct sales, quality assurance, affordable price.
<<< Signi aluminum
signi aluminum is a large supplier of aluminum plate raw materials, specializing in the production of various specifications of aluminum plate, aluminum sheet, medium and thick plate, thick plate, patterned aluminum plate, corrugated aluminum plate, anodized aluminum plate, brushed aluminum plate and embossed aluminum plate. The manufacturer's products have complete specifications and can be customized on demand. We look forward to your consultation every time.
Latest customer inquiries
For the interests of customers, customer privacy will be strictly confidential.
Dear sir / madam,
We are a Portuguese company and we are interested in aw5754 and aw5005 alloys, aw5083 and aw7075.
We look forward to hearing from you as soon as possible.
Estimados buenas tardes,
pertenezco a una empresa con oficina en México, dedicada a la Importación y Exportación de mercancías a gran escala en más de 20 países.
El presente correo es para solicitar su amable apoyo para cotizar lo siguiente:
300 laminas de aluminio de 6mts x 1.2mts x 6mm de grosor aleación 5086 H-116.
El precio lo necesitamos en USD FOB Panamá
Agradezco de antemano su amable atención y apoyo.
Hello
Im lookin for buy 100 pieces sheet aluminium 54 -54 H32, thickness 3/16 x 48" x 120 " inches, can you send me quote, please and lead time?
Thanks
Hello ,
I need given material according to given details .
Spect MIL-DTL-46027 Material 5083 H131
1250 mm x 2500 mm x 38.1 mm Talep 78 Plate
1250 mm x 2500 mm x 25.4 mm Talep 10 Plate
1250 mm x 2500 mm x 11.1 mm Talep 12 Plate
If you can supply please give us your quote .
Hello,
I'm looking for high-quality aluminum sheets Alloy 5005/5754 for anodizing. Sizes / Qty :
0.5x1000x2000mm - 5000 kg per quarter
0.8x1000x2000mm - 5000 kg per quarter
1x1000x2000mm - 5000 kg per quarter
2x1000x2000mm - 5000 kg per quarter
Hardening - H14 / H22
At the moment, we are urgently looking for a thickness of 0.5 mm
Portuguese customer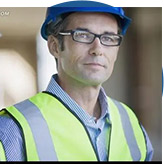 Spanish customer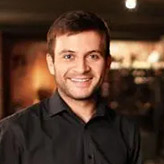 Mexican customer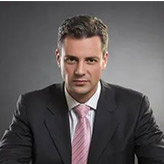 Canadian customer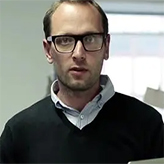 Italian customer
News Information
Here are the industry information and professional knowledge of aluminum products you want to know