Signi aluminum is an enterprise specializing in the production, processing, sales and technical consultation of all kinds of aluminum plates and aluminum materials. It has obvious advantages in product quality, market demand, service quality and competitiveness. Signi aluminum actively develops new products, improves production process, introduces equipment, strictly controls product quality and continuously improves after-sales service. We always adhere to the development concept of quality, service and innovation, and adhere to sincere cooperation.
Signi aluminum has professional production equipment, semi continuous casting production line, continuous casting and rolling production line, 44 other large-scale processing equipment, etc.
1. Hot Rolling Mesta 1+4 Stands Tandem Mill
2. Cold Rolling Davy Machine
3. Aging/Annealing Furnace
4. Tension Leveling And Straightening Machine
5. Stretching Machine
6. Rough rolling mill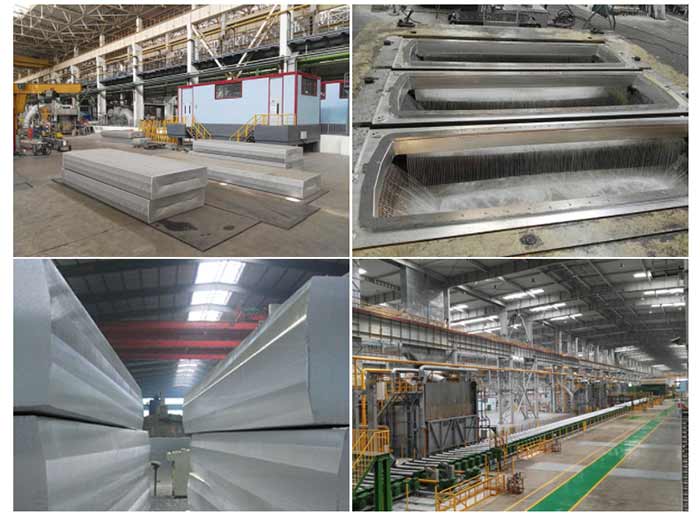 Hot Rolling Mesta 1+4 Stands Tandem Mill

Cold Rolling Davy Machine

Aging/Annealing Furnace

Tension Leveling And Straightening Machine

Stretching Machine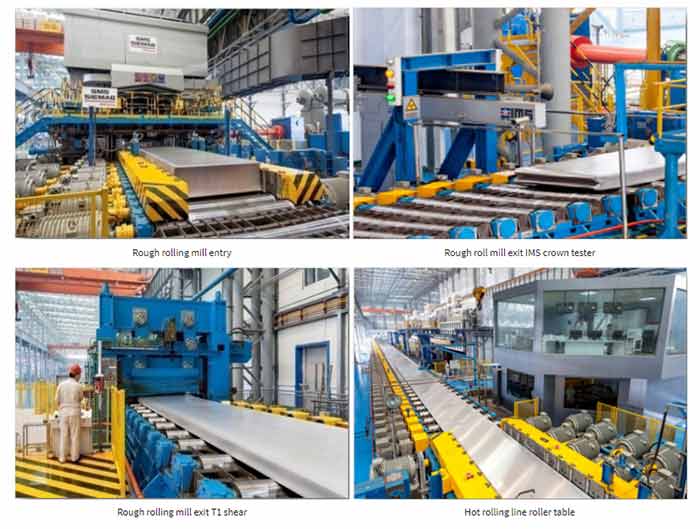 Rough rolling mill
Main equipment:
Spot sales brand:
1 series industrial pure aluminum: 1020, 1060, 1100, 1150, 1170, 1175, 1180, 1185, 1193, 1199
                                                       1200、1230、 1260、 1345、 1350、 1370、 1385、 1435
2 series superhard aluminum: 2A12, 2011, 2014, 2017, 2021, 2024, 2034, 2117, 2124, 2218, 2219, 2224, 2319, 2324, 2519, 2618
3 series easy cutting aluminum: 3002, 3003, 3009, 3010, 3011, 3012, 3015, 3103, 3104, 3a12, 3A21, 3203, 3303
4 series easy cutting aluminum: 4004, 4032, 4047, 4104
5 series aluminum magnesium alloy: 5A05 5A06 5052 5754 5083 5182 acp5080
 6 series aluminum magnesium silicon alloy: Al6061 6082 6063  
 7 series aluminum zinc alloy: 7075-T651 7050-T7451 7075-T73 7A04
Supply status of aluminum alloy: 0 H22 h111 h112 h116 H321 H32  
                                                    T3 T351 T4 T451 T6 T651 T73 T7351 T8 T851T7451
Supply form: aluminum plate, ultra wide aluminum plate, ultra thick aluminum plate, imported aluminum plate, forged aluminum plate, high-precision aluminum plate, or undertake (aluminum rod, aluminum tube, aluminum coil)   )
Supply specification: aluminum plate thickness 0.5mm ~ 600mm, width 1250mm ~ 4000mm, length 2500mm ~ 12000mm
              The diameter of aluminum rod is from 6mm to 600mm, and the length is 2500mm ~ 6000mm
Advantages:
1. Complete product varieties, supply a series of excellent products, quality assurance, complete inventory, and provide customers with intimate one-stop procurement services.
2. Multiple quality inspection and reliable quality. Our company strictly monitors the quality of each piece of goods and adopts advanced quality inspection instruments. The products sold pass the quality inspection. The warranty is provided with the goods, and customized testing services can be provided according to customer requirements.
3. Supplied by the manufacturer, the price is affordable, the brand is reliable, and the middle price difference is omitted.
4. Send samples free of charge
Our aluminum plates are used in all aspects:
1、 The application of plate and belt is widely used in decoration, packaging, construction, transportation, electronics, aviation, aerospace, weapons and other industries.
2、 Aluminum materials for aerospace are used to make aircraft skin, fuselage frame, girder, rotor, propeller, fuel tank and wall panel And landing gear pillars, as well as rocket forged rings, spacecraft wall panels, etc.
3、 Aluminum materials for transportation are used as body structure materials of automobiles, subway vehicles, railway passenger cars and high-speed passenger cars Doors and windows, shelves, auto engine parts, air conditioners, radiators, body panels, wheels and ship materials.
4、 Aluminum materials for packaging and all aluminum cans are mainly used as metal packaging materials in the form of sheet and foil to make cans, covers, bottles, barrels and packaging foil. Widely used in beverage, food, industrial products and other packaging.
5、 Aluminum for printing is mainly used to make PS plate. Aluminum based PS plate is a new material in the printing industry, which is used for automatic printing Chemical plate making and printing.
6、 Because of its good corrosion resistance, sufficient strength, excellent process performance and welding performance, aluminum alloy for building decoration is mainly used in building frame, doors and windows, ceiling, decorative surface, etc. Such as various building doors and windows, aluminum profiles for curtain wall, aluminum curtain wall plate, profiled plate, pattern plate, color coated aluminum plate, etc.
7、 Aluminum materials for electronic appliances are mainly used for various buses, wires, conductors, electrical components, refrigerators, air conditioners, cables, etc
Field. Specification: SGS report of material certificate shall be provided for round bar and square bar.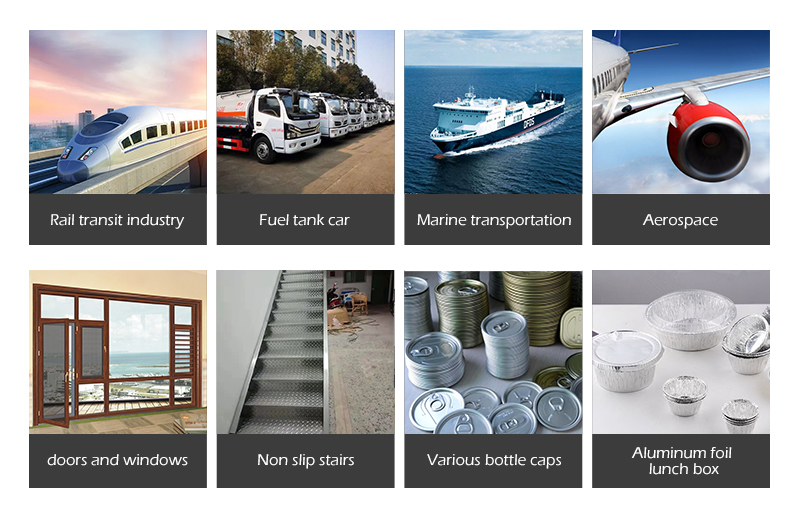 aluminum plates are used in all aspects
Signi aluminum partners:
"Sincerely recruit customers from all over the world, and reputation comes from quality". Signi aluminum pays attention to friendly cooperation with customers and ensures quality and service, thus winning customers' trust and support. The company's production and sales volume and various comprehensive economic indicators rank in the forefront of the same industry in China, with tens of thousands of users all over the country.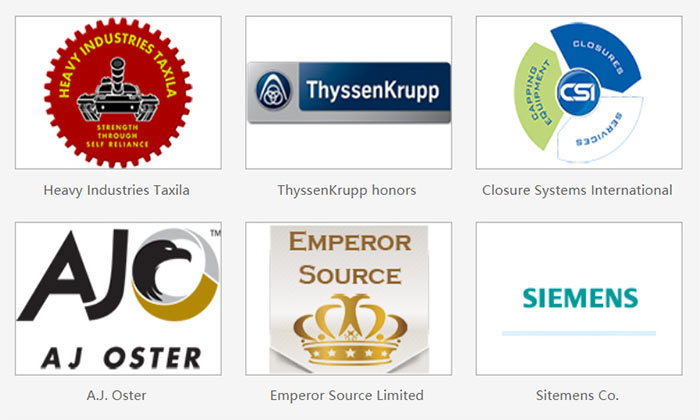 Signi aluminum partners
Quality inspection:
Signi aluminum's quality assurance system has obtained ISO 9001:2008 certificate to ensure that signi aluminum's products are manufactured in accordance with Aluminum Association standards or AA standards for short. Signi aluminum's R & D team is composed of experienced engineers, focusing on the development of new products and technologies. Their contribution enables signi alumina to continuously improve its products, so as to maintain the highest quality standards in the global competition.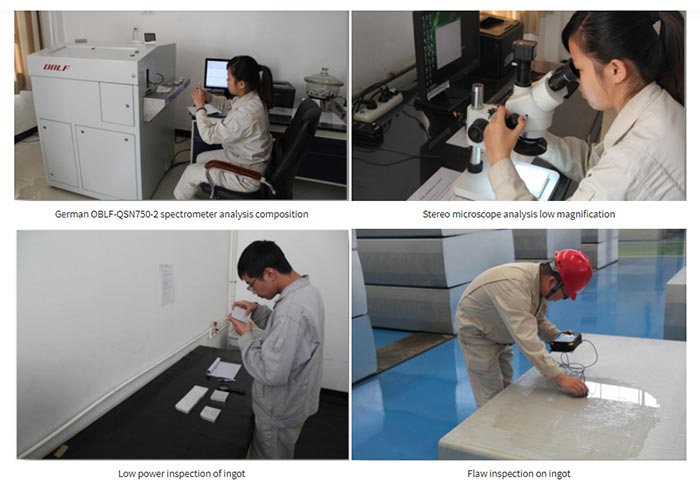 Quality inspection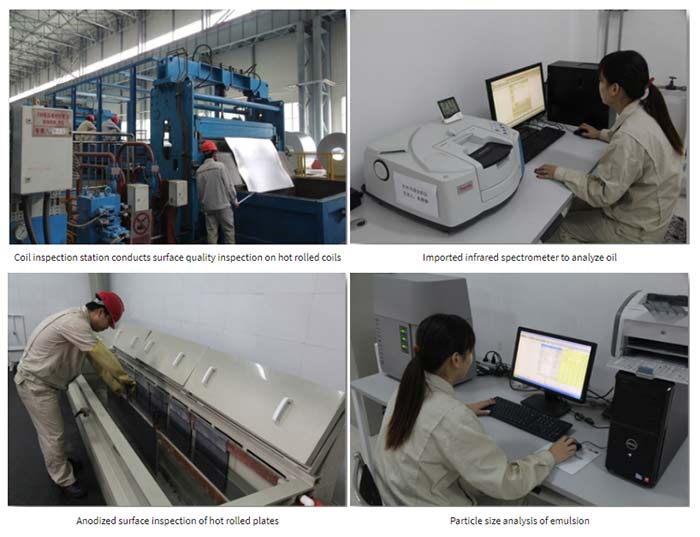 Signi aluminum maintains high quality standards
packing:
1. Firstly, the aluminum plate shall be tightly wrapped with a layer of dense waterproof film and carefully sealed with adhesive tape to ensure that no part of the aluminum plate is exposed to the possible humid air, and enough desiccant shall be placed inside the package. This is to ensure that the interior of the aluminum plate is dry, prevent the aluminum plate from contacting any liquid, and prevent oxidation or corrosion of the aluminum plate.
2. A layer of kraft waterproof paper is wrapped outside the waterproof film. This is mainly to ensure that the weak waterproof membrane will not be damaged. The waterproof paper can also isolate the external moisture to a certain extent. The thick kraft paper can well isolate the temperature difference between the surface and the internal environment, avoid the condensation of water vapor on the aluminum plate due to the large temperature difference, and prevent the oxidation of the aluminum plate.
3.The kraft paper will be covered with a whole layer of corrugated paper for protection. The edges and corners of the aluminum plate are protected with special corrugated. Finally, the aluminum plate and wooden support are packed together with metal packing belt. Several tons of aluminum plates shall be reinforced to prevent scattering and sliding of aluminum plates during transportation, and friction between aluminum plates shall be avoided after fixation.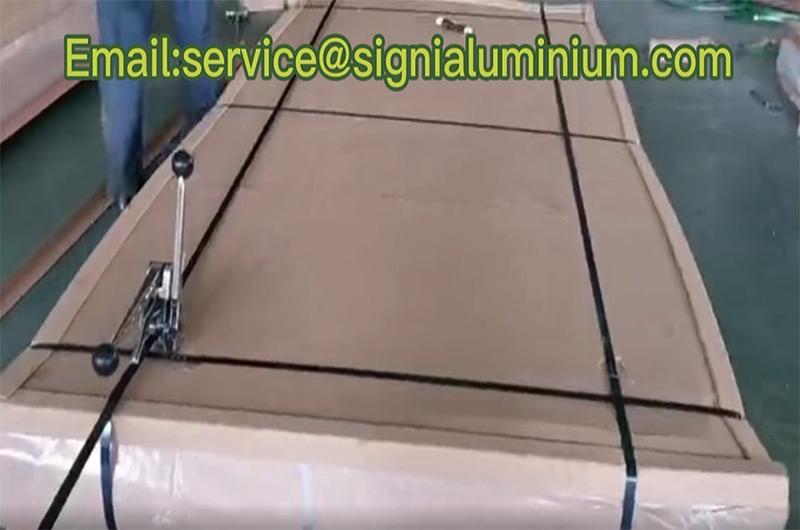 Signi aluminum shipment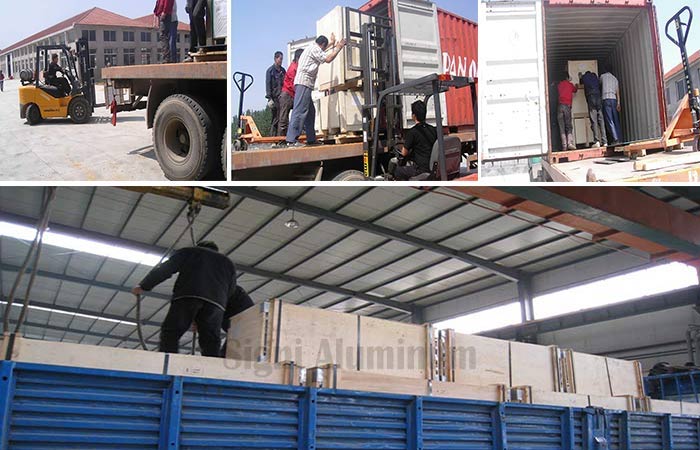 Signi aluminum shipment
Perfect after-sales service
(1) Hire an international technical team: South African Aluminum , Houghton Corporation Emulsion , Alcan and Australian Aluminum Corporation And the former chief engineer of Alcan, and other foreign expert groups regularly provide monthly technical guidance;
(2) Hire domestic technical teams: Alcoa, Nanshan Aluminum, Asia Aluminum High-end aluminum deep processing technical personnel to our company in charge of process, technology, quality and other work.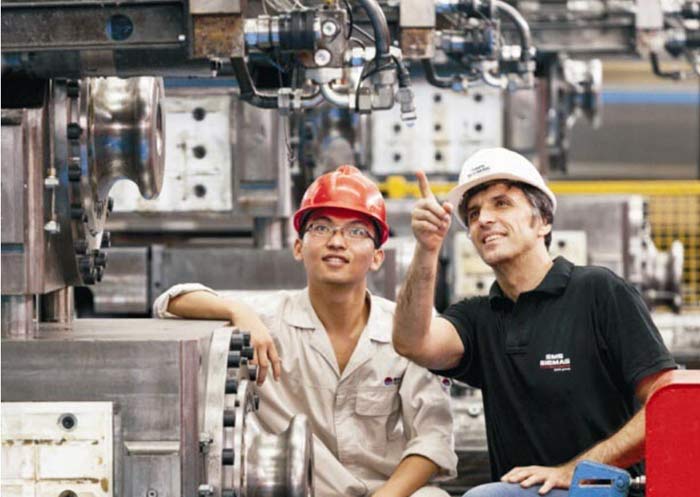 Signi aluminum employs high-end aluminum deep processing technicians