The 7075 T6 aluminum plate sheet is an excellent alloy product, and its T6 means that the secondary alloy has undergone heat treatment and pre-stretching process. The 7075 T6 aluminum plate sheet has a tensile strength of 572MPa and a yield strength of 503MPa, and the overall performance is relatively stable. It can be applied widely and can meet the different production needs of users. The following article will introduce the specific information about 7075-t6 aluminum plate in detail.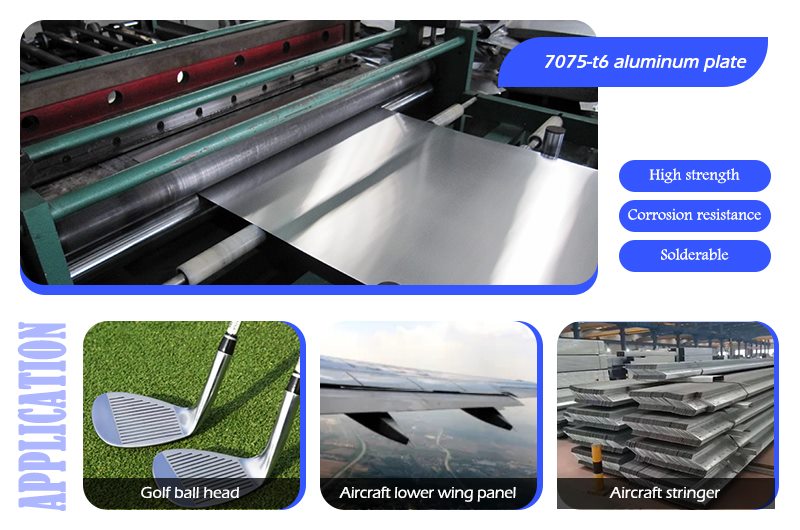 7075-t6 aluminum sheet specification introduction
Thickness: 0.2-600mm
Width:
Length:
Material Condition: T6
Applicable fields: heavy forgings, golf balls, molds, parts, aircraft upper and lower wing panels, stringers, bulkheads, etc.
Performance characteristics: high strength and hardness, good corrosion resistance, weldability, good plate shape, high recycling rate.
How much is 1 ton of 7075-t6 aluminum plate?
For the price of 7075-t6 aluminum plate, there is usually no detailed quotation in the market. The price is high and low. The thickness, width and length of the selected products will be very different for different needs, so there will be prices. There are certain differences; in addition, the choice of manufacturers is different, the strength of manufacturers is uneven, and their processing technology, technical level, and product quality will also be very different; more importantly, it is necessary to calculate in combination with the price of aluminum ingots. If you want to get more accurate 7075-t6 aluminum sheet prices, you can consult professionals to give you a more reasonable quotation based on your actual needs.