Alloy 6082 Aluminum Plate Sheet 
Aluminum alloy 6082 plate sheet is a medium strength alloy with excellent corrosion resistance. It has the highest strength of the 6000 series alloys. Alloy 6082 is known as a structural alloy. In plate form, alloy 6082 aluminum plate sheet i is the alloy most commonly used for machining. As a relatively new alloy, the higher strength of 6082 has seen it replace 6061 in many applications. The addition of a large amount of manganese controls the grain structure which in turn results in a stronger alloy. In the T6 and T651 temper, alloy 6082 machines well and produces tight coils of swarf when chip breakers are used.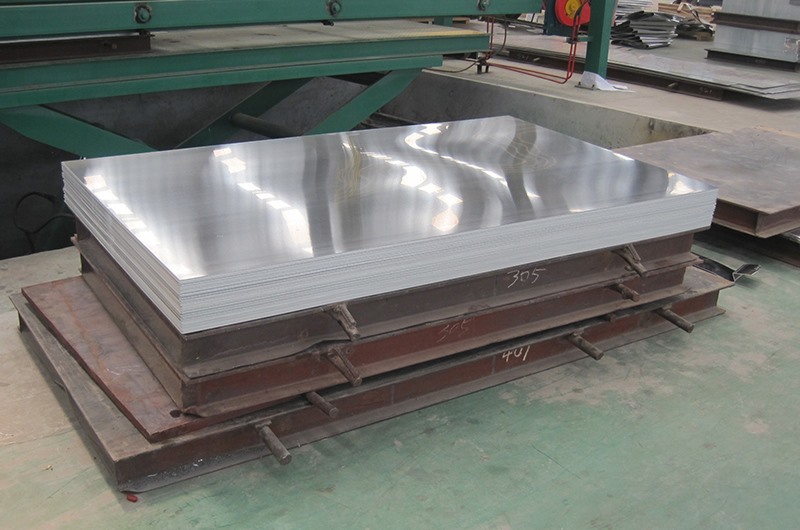 aluminum alloy sheet 6082
Alloy: 6082
Temper: O, T4, T451, T42, T6,T651,T62, T61,T6151
Stretching capacity: 300000m2, supposed width is 2000mm, then the maximum thickness is 150mm.
Thickness: 1.0mm--300mm
With: 500mm--3000mm
Length: 1000mm--12000mm
Surface: Mill finish, Bright finish, paper interleaved, one side film, both sides film.
Performance features: good rust resistance, excellent formability, weldable, Machinable, medium strength and strong corrosion resistance.
6082 aluminum sheet performance advantages
1.6082 aluminum sheet can be recycled with low treatment cost.
2. Low density and light weight, which can reduce the construction intensity.
3. Good formability, weldability, machinability and corrosion resistance.
4. It has medium strength and can still maintain good operability after annealing.
5. Corrosion resistance: oxide film is naturally formed on the surface to further enhance the corrosion resistance. The - 0 and T4 states of 6.6082 alloy aluminum sheet are suitable for bending and forming.
application
6082 is usually used in high pressure applications, trusses, bridges, cranes and transportation applications. In addition, it can also be used in mobile phones, camera lenses, industrial molds, structural parts, aircraft parts, camera lenses, couplers, ship accessories, hardware, electronic accessories, air conditioning pipes, automotive aluminum, etc
6082 marine aluminum plate
6082 aluminum plate has low density and light weight. It can not only reduce the dead weight of the hull, but also improve the ship speed. It has good maneuverability, excellent seakeeping and high stability. It has become the preferred material for manufacturing high-speed ship components.
6082 automotive aluminum plate
6082 aluminum plate has high impact resistance, bending resistance and safety. It can be used for automobile outer plate, chassis, door, etc. the material has good formability, high surface flatness, and integrates the advantages of lightweight, safety, energy conservation and environmental protection. 6082 aluminum plate can also be used for automobile outer plate. The automobile outer plate shall have good flanging ductility and no slip line on the surface.
6082 aluminum plate for die
Generally, 6-series thick aluminum plate is used for die aluminum plate. The thickness of signi aluminum 6082 aluminum plate can be 600mm and the width can be 2600mm, which can meet the needs of various die industries. Mingtai 6082 die aluminum plate is widely used in automobiles, motorcycles, furniture, sports equipment, household appliances and so on.
6082 aluminium properties
TEMPER TYPES
The most common tempers for 6082 aluminium are :
• T6 - Solution heat treated and artificially aged
• O - Soft
• T4 - Solution heat treated and naturaly aged to a substantially stable condition
• T651 - Solution heat treated, stress relieved by stretching then artificially aged
Alloy 6082 Aluminum Plate sheet
Alloy 6082 aluminium plate sheet alloys contain magnesium and silicon as the major alloying elements.
Strength
Moderately high levels of strength are obtained through heat treating to the T651 condition, giving higher strength levels than 5XXX series alloys.
Machinability 
6082 aluminium plate alloys in the T651 condition are easier to machine than 5XXX alloys.
Forming 
6082  aluminium plate alloys can be cold formed in the T651 or T451 temper. Formability is better in the T451 than the T651 temper and increases with decreasing thickness.
Corrosion resistance 
6082 aluminium plate alloys, in the T651/T652/T6 temper, have good corrosion resistance. Unlike some 5XXX alloys, 6XXX aluminium plate alloys do not suffer degradation in corrosion resistance after exposure to elevated temperatures.
Welding 
6082 aluminium plate alloys are readily weldable by either GTA-W or GMA-W processes provided that a suitable filler material is used. Welding reduces the tensile strength to 165-200 MPa in the heat affected area. In special circumstances, a post weld heat treatment can be applied to restore some of the lost strength in this area.
6082-T651 and 6061-T651 are now superseding low-carbon steels in structural applications where the benefits of lightness, specific stiffness, corrosion resistance and ease of fabrication can be exploited:
1. Machined components
2. Structural members
3. Cargo containers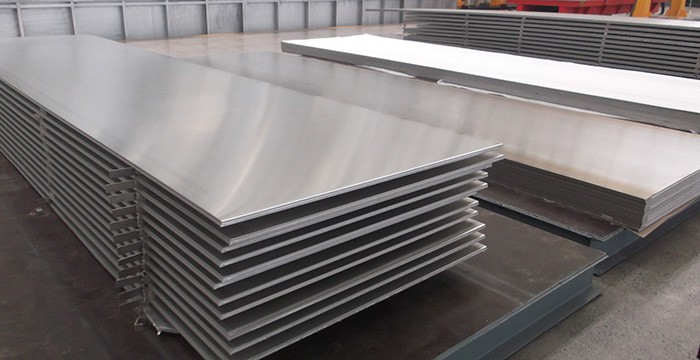 aluminium 6082 equivalent
Alloy
Si
Fe
Cu
Mn
Mg
Cr
Ni
Zn
Ti
Ga
V
Others
Aluminium

min.

Each
Total
6082
0.7-1.3
0.5
0.1
0.4-1.0
0.6-1.2
0.25
-
0.2
0.1
-
-
0.05
0.15
Remainder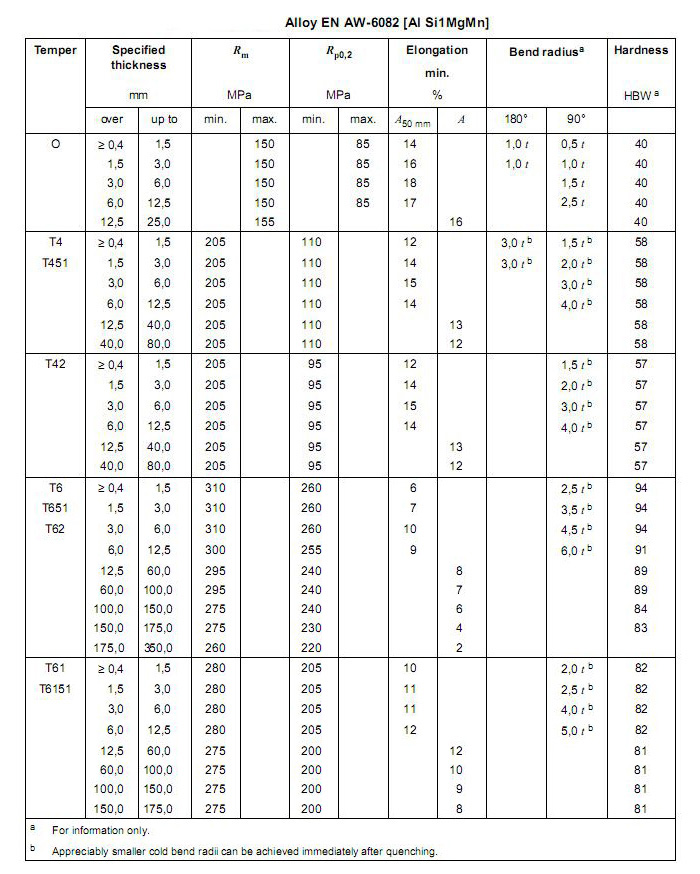 aluminium 6082 price per kg
Aluminum 6082 price per kg usually there is no specific quotation in the market. Because the product specifications, States, thickness, width and other requirements are different, the price will also be different. Therefore, the price of 6082 aluminum plate for specific structural parts needs to be selected in combination with the actual needs of users.
Secondly, the price of 6082 alloy aluminum plate is closely related to the fluctuation of aluminum ingot price in the market. When the aluminum ingot price rises, the manufacturer's quotation will rise. On the contrary, when the aluminum ingot decreases, the aluminum plate price quotation will also decline.
The cost of different aluminum 6082 is different, and the product quotation is also different. The price of signi aluminum is affordable. Welcome to consult.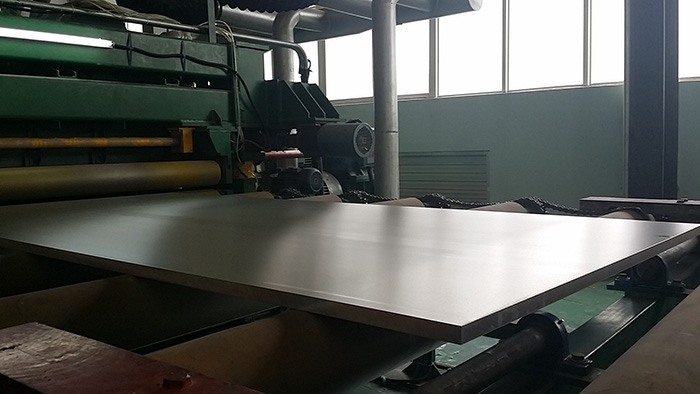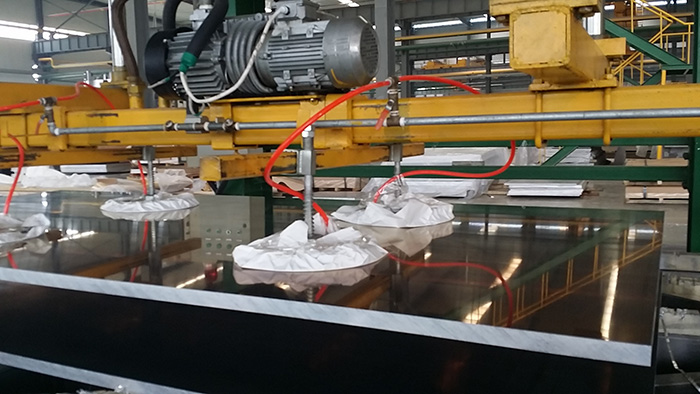 6082 aluminum plate supplier
Signi aluminum is a large aluminum plate manufacturer. The company can produce aluminum plates of various specifications with thickness of 0.12mm-500mm and width of 500-2600mm. The 6082 aluminum plate produced has flat plate shape, neat cutting edges, complete product specifications, customized on demand, guaranteed product quality, and can be purchased at ease!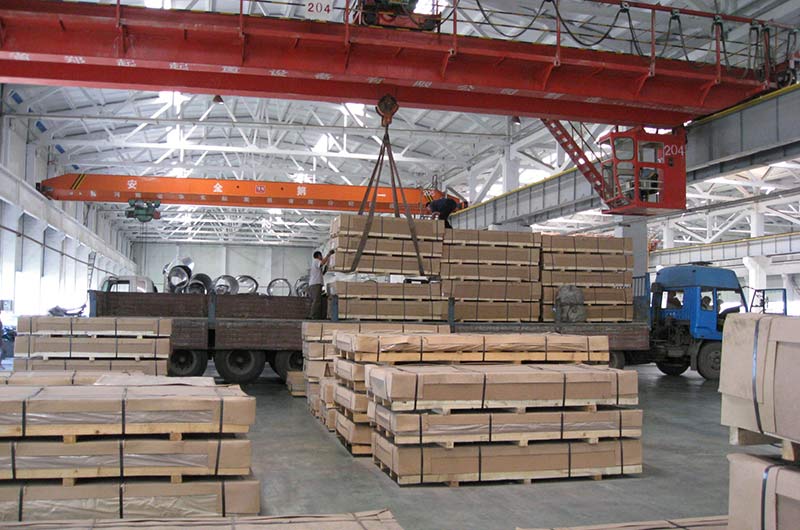 Packaging and delivery of aluminum plate