7A09 Aluminum Plate Sheet
     7A09 alloy plate sheet belongs to the 7*** series(Al-Zn-Mg-Cu) aluminum alloys that have excellent combination of properties such as high specific strength, fracture toughness and thermal conductivity. The superior properties of this aluminum alloy make it an ideal materials for aerospace and automotive applications. This materials can reach its peak strength through proper T6 aging treatment. It has been acknowledged that corrosion resistance of aluminum alloy depends on the formation of passive film on its surface.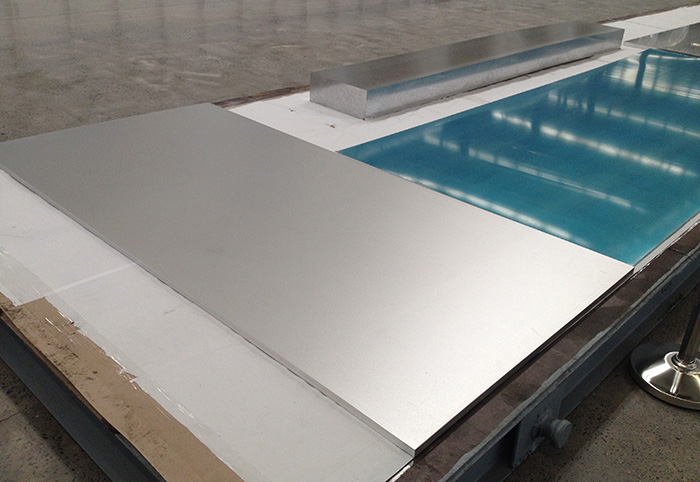 Alloy: 7A09
Temper:  T6, T651, T62, T652, T76, T74,T7451, T73, T7351
Stretching capacity: 300000m2, supposed width is 2000mm, then the maximum thickness is 150mm.
Thickness: 1.0mm--300mm
With: 500mm--3000mm
Length: 1000mm--12000mm
Surface: Mill finish, Bright finish, paper interleaved, one side film, both sides film.