6063 alloy aluminum plate is softer than 6061 alloy aluminum plate. It has many magnesium and silicon alloy characteristics. It has the excellent characteristics of good processing performance, excellent welding characteristics and electroplating, good corrosion resistance, high toughness, no deformation after processing, dense material, no defects and easy polishing, easy coloring film, good oxygenation effect and so on;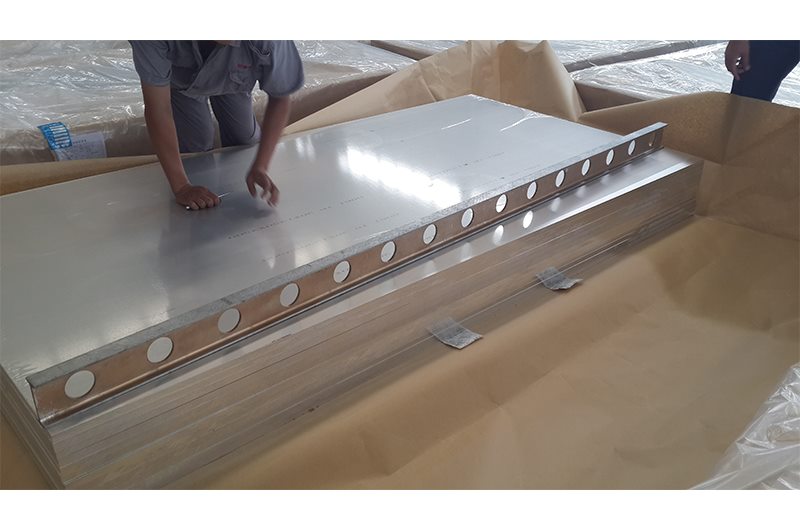 6063 vs 6061
Alloy hardness: the alloy hardness of 6063 aluminum plate is 8-10wb, and that of 6061 aluminum plate is 14-15wb.
Oxidation effect: the oxidation effect of 6063 is very good.
Main uses: 6063 aluminum plate is commonly used as extrusion materials in various manufacturing industries such as construction, home, etc., such as the frame of architectural aluminum doors and windows, curtain walls, etc. 6061 aluminum plate is usually used in various industrial structures requiring certain strength, weldability and corrosion resistance, such as building profiles, structural parts of trucks, ships, railway vehicles, conduits, furniture, etc.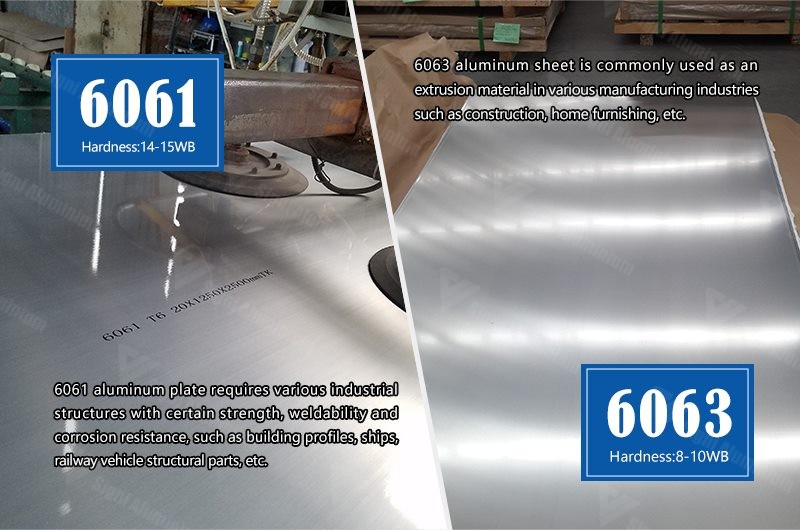 what is 6063 aluminum used for
6063 aluminum plate produced by signi aluminum covers various states such as O, T4, T6 and t651, and has good corrosion resistance. It is often used as structural parts of bus body, automobile engine parts, automobile hub, mobile phone shell, precision mould, screen fence, building profile, irrigation pipe, bench, furniture, elevator and other extruded profiles, as well as shipbuilding and light industry departments Decorative components of different colors used in buildings, etc.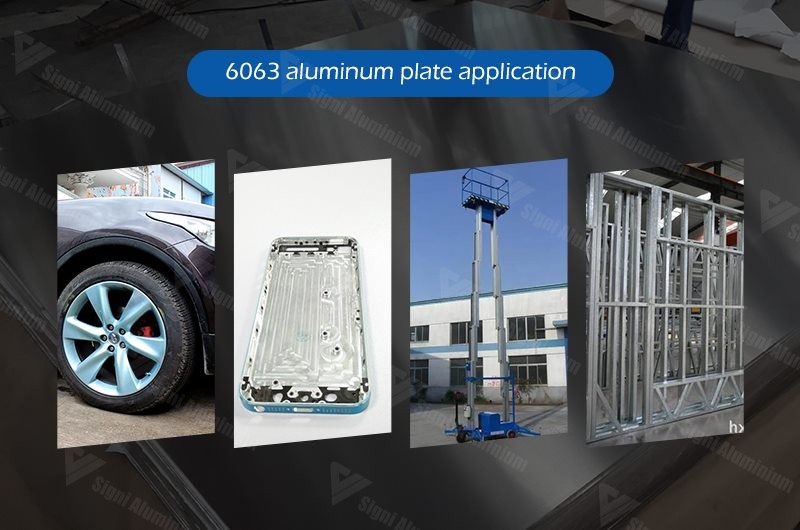 6063 aluminum sheet for sale
Signi aluminum 6063 aluminum plate supplier, which produces aluminum plates in different states such as F, O, h112, T4, T5, T6 and t651, 6063 T6 aluminum plate and 6063 t651 aluminum plate. The market sales volume of aluminum plate is very high.
Signi aluminum has a thickness of 0.3-600mm and a maximum width of 2650mm. It is a rare manufacturer of 6063 ultra wide aluminum plate
6063-t5 aluminum plate
6063-T5 aluminum plate is generally air-cooled during quenching in the factory. 6063-T5 aluminum plate is the aluminum plate extruded from the extruder and cooled rapidly by air to meet the hardness requirements (Wechsler 8-12 hardness)
6063-t6 aluminum plate
6063-T6 aluminum plate is generally water-cooled during quenching in the factory. 6063-T6 aluminum plate is an aluminum plate extruded from the extruder and cooled instantaneously by water cooling to make the aluminum plate meet higher hardness requirements (above 13.5 Vickers hardness)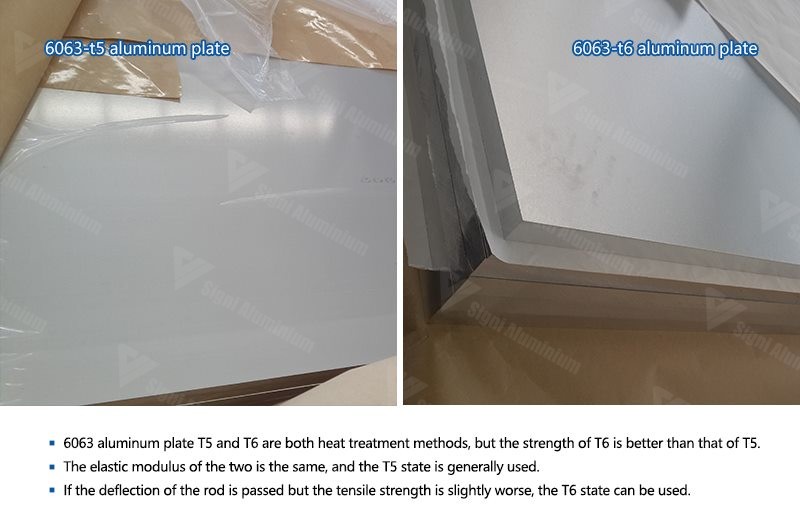 How to select 6063-T5 aluminum plate or 6063-T6 aluminum plate
6063 aluminum plate T5 and T6 are one of heat treatment methods, and the strength of T6 is better than T5.
Both have the same elastic modulus. Generally, T5 status is used,
If the deflection of the member passes and the tensile strength is slightly worse, it can be in T6 state.
6063 aluminum plate price
It can be seen from the above that 6063 aluminum plate and 6061 aluminum plate can be used in some places, but not in some places. Therefore, the price factor can be taken into account when purchasing aluminum alloy, which can reduce some expenses. In general, the alloy element content of national standard 6061 aluminum plate is more than that of national standard 6063 aluminum plate, so the material strength is higher. In terms of price, 6061 aluminum plate is more expensive than 6063.
The first is the price of aluminum. On the eighth day of the first month (February 8), the international aluminum price hit the highest level since 2008, driven by investors' concerns about tight supply and falling inventories. 1743 GMT, the London Metal Exchange (LME) index period aluminum rose 1.6%, not to mention the rise in labor costs and transportation costs! The raw materials of aluminum ingots from aluminum plate alone are rising.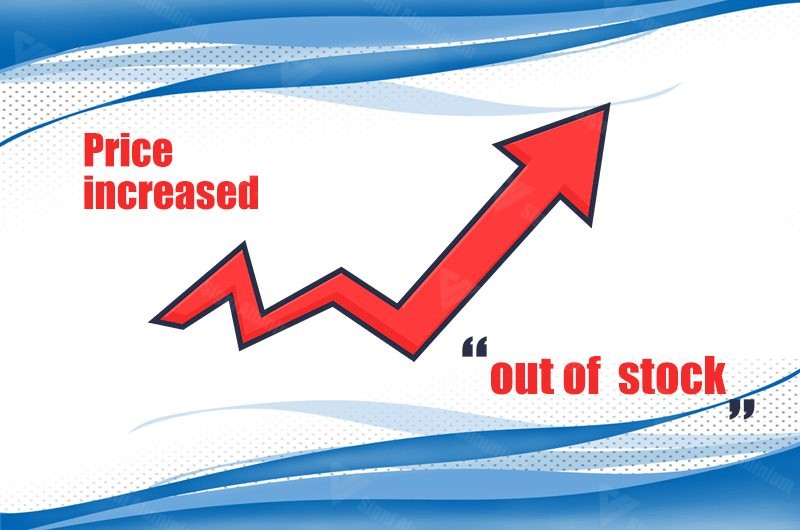 China's aluminum production accounts for more than half of the world's supply. Due to China's restrictions on production to reduce pollution, the price of light metals used for packaging and transportation increased by 42% in 2021 and about 14% in 2022.
The price of 6063 aluminum plate shall be determined according to the actual situation, such as the product status, specification and thickness required by the user, and the manufacturer's production process, product technology and input cost shall be comprehensively considered. Due to many influencing factors, the quotation cannot be unified,
Signi aluminum is a large aluminum plate supplier. Due to factory direct sales, the price is affordable. At the same time, we have many years of production experience and guaranteed product quality. Welcome to inquire email: service@signialuminium.com
where to buy aluminum 6063 sheet plate
As a domestic supplier of high-quality 6063 aluminum plate, signi aluminum has always strictly controlled the product quality and 100% guaranteed the excellent performance of the product.
1. Specifications can be customized. With advanced equipment, mature technology and professional technicians, signi aluminum can customize and produce 6063t6 aluminum plates of different specifications according to the needs of users to meet the diversified needs of users.
2. Provide original warranty. Signi aluminum is made of high-quality raw materials. Quality inspection is carried out at all levels during the production process to ensure excellent product performance, and the original warranty is provided.
3. Stable delivery. Signi aluminum has 1.3 million square meters of standard plant, more than 60 sets of advanced equipment at home and abroad, and independently developed production lines to ensure stable product delivery.
4. Price concessions. The company is adjacent to the origin of raw materials, has its own power plant, 1.3 million square meters of large-scale production, 30-80% lower than the cost of peers, and has obvious price advantages.