Anti-rust aluminum plate refers to a type of aluminum plate that shows excellent anti-corrosion function in the sea, water, oil and other media. Anti-rust aluminum plate is often used in the sea and ships. Among them, 5086 anti-rust aluminum plate is The most important aluminum alloy product in ship manufacturing.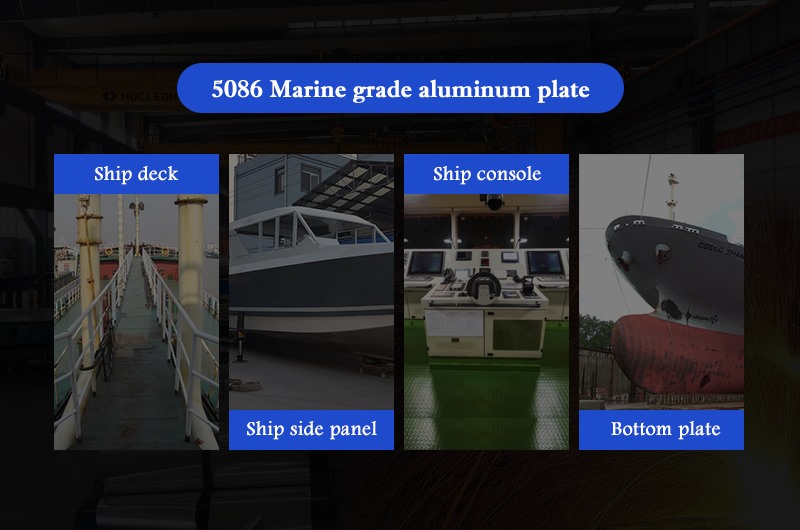 The 5086 anti-rust aluminum plate belongs to the 5 series Al-Mg alloy, and the magnesium content is often not ahead of 7%. With the increase of the magnesium content, the strength of the alloy will increase, and the plasticity will decrease. Or used in semi-cold work and tough form. In view of the usefulness of magnesium, the density of 5086 anti-rust aluminum plate is higher than that of other aluminum plates, and it has excellent corrosion resistance.
According to the content of magnesium, the anti-rust aluminum plate can be divided into three types: low magnesium content, medium magnesium content and high magnesium content. Excellent performance in the sea environment. Anti-rust aluminum plates with medium magnesium content are often used to make pipes and containers with high process plasticity and medium corrosion resistance, while anti-rust aluminum plates with high magnesium content are often used for ordinary welded pipes, Liquid containers and other components.
The 5086 anti-rust aluminum plate is an aluminum alloy product with low magnesium content and can resist the sea environment and weather.